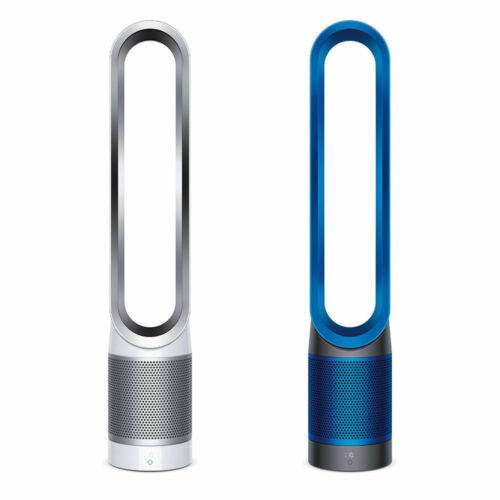 Not as great as the Cyber Monday deal, but Dyson via eBay is back with another deal on the Dyson TP02 Pure Cool Link Connected Tower Air Purifier Fan (Refurbished).
White – $209.99 + FS
Iron Blue – $199.99 + FS
https://www.ebay.com/i/274035719483
Product Description: The Dyson Pure Cool Link automatically removes 99.97% of allergens and pollutants as small as 0.3 microns from your home. Including pollen, bacteria and pet dander. The Dyson Pure Cool™ Link purifier fan is wrapped with a 360°, vacuum-sealed Glass HEPA filter. A layer of activated carbon granules captures odors and harmful toxins like paint fumes. Purification all year round. Purifying fan in summer. Year-round purification and circulation. Smooth, long-range air flow to cool you in summer. Intelligent purification, automatically monitors, reacts and purifies – then reports to your Dyson Link app. So you can remotely control your environment. Night-time auto mode monitors, reacts and purifies, but only using the quietest settings. LED display dims – no disturbance. Easy filter change, instead of washing a filter every month, just replace it after a year of using it for 12 hours every day.