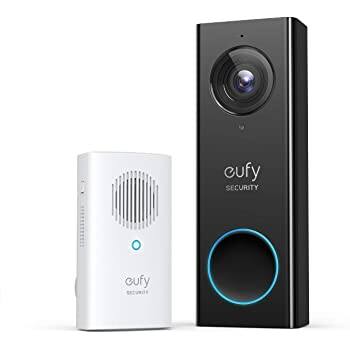 Today at 11:04 AM #11
Quote from mja28 :
I'm thinking about buying the 2K battery version with HomeBase from Best buy for $169. I got an offer yesterday from Best buy credit card for $25 reward certificate if I spend $150 or more.
Few things I'm worried about the false positive and extreme temperature during summer in winter.. and I'm curious if it pre-record before person push the doorbell or walk by it
I've had the 2K battery version for the past few months and have been pleased with it. It's been a pretty hot summer, and our house faces due south. We've yet to have any issues with heat. We haven't had it through a winter yet, so I can't comment on performance in the cold.
We have had very few false positives, though I did take the time to tweak the motion detection zones and sensitivity. The battery version does not do the prerecord like the hardwired version. Most of our delivery people take the few seconds to walk up our four steps, giving the camera ample time to kick on; those who toss packages from the base of the steps can often get out of view with barely a glimpse on the camera, though that is compounded by having bushes on either side of our front walkway that block the line of sight until someone gets to the base of the stairs.
All in all, I've been very happy with it. I briefly had a Ring, but the monthly charge (albeit small) was annoying. I already had Eufy security cams with the battery doorbell came out, so I made the jump and have no regrets. As a bonus, I used the wire from my existing doorbell, and it both keeps the battery topped off and allows us to use the chime from our old school doorbell.