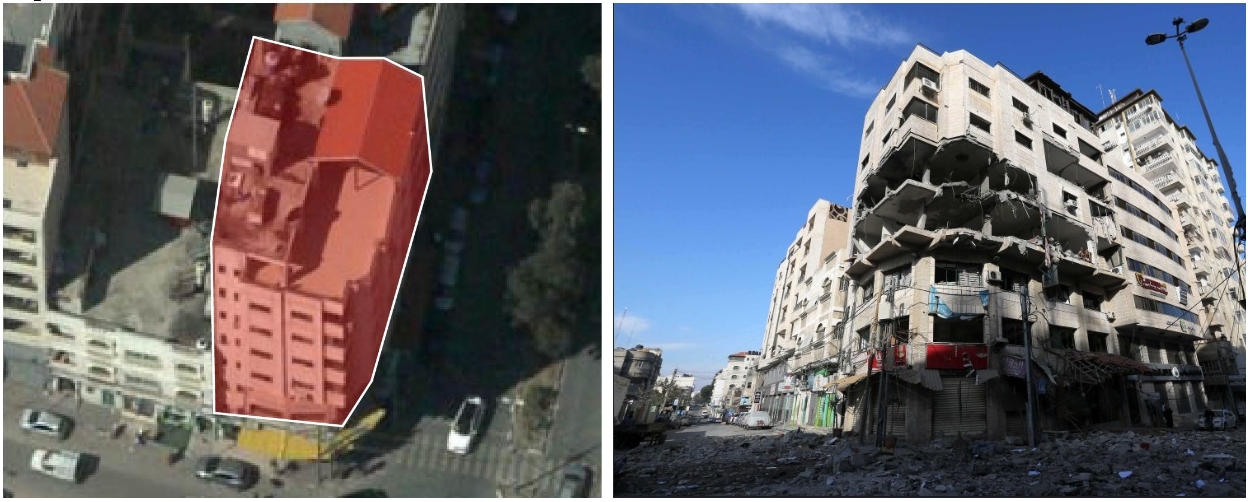 The Israel Defense Forces (IDF) announced that a building used by Hamas cyber operatives was bombed on Saturday as part of a joint retaliation operation with the Israel Security Agency (Shin Bet) and Unit 8200 of Military Intelligence, following a failed cyber attack against Israel.
IDF's attack on the Hamas cyber operations center came during intensive fire exchanges between Israel and the Palestinians, which led to the exchange of roughly 900 rockets and, eventually, with an Egyptian-mediated cease-fire that began Monday 4:30 A.M. [1, 2, 3, 4].
While there is no detailed information on what was the aim of the Hamas cyber attack which prompted the airstrike, the commander of the IDF Cyber Division Brigadier General "D" said that it was aimed at "harming the quality of life of Israeli citizens" according to a The Times of Israel report.
CLEARED FOR RELEASE: We thwarted an attempted Hamas cyber offensive against Israeli targets. Following our successful cyber defensive operation, we targeted a building where the Hamas cyber operatives work.

HamasCyberHQ.exe has been removed. pic.twitter.com/AhgKjiOqS7

— Israel Defense Forces (@IDF) May 5, 2019
Additionally, IDF spokesperson Ronen Manelis stated that "Hamas no longer has cyber capabilities after our strike" after the air strike.
Brig. Gen. "D" also said that "What's special here is that we thwarted this threat under fire. I believe that they know they didn't succeed in doing what they intended to do."
In reaction to the ongoing air strikes, U.S. Vice President Mike Pence stated that "We strongly condemn the attacks in Gaza by Hamas terrorists. Israel has the absolute right to defend itself & the U.S. stands by our great ally Israel."
Additionally, the U.S. Department of State issued an official statement advising U.S. Citizens to remain alert and exercise caution.
Statement by @statedeptspox on rocket attacks on Israel. pic.twitter.com/zDSvZMoh2o

— Department of State (@StateDept) May 5, 2019
Cyber attacks are now part of the war theater
This is the first time Israel responded with a kinetic attack against state-backed hacking attempts, effectively moving cyber attacks into the war theater and making it clear that similar future endeavors might also be facing a comparable reaction.
While IDF's airstrike against the Hamas' cyber operations building is the first ever recorded immediate armed response against war time cyber attacks, the U.S. was the first to use deadly force against hackers on August 24, 2015, when ISIL-connected Junaid Hussain was killed in an airstrike targeting the stronghold of Raqqah, Syria, as reported by ZDNet.
As Air Force Colonel Patrick Ryder told reporters at the time, "Hussain also was responsible for releasing personally identifiable information of about 1,300 U.S. military and government employees, and he 'specifically sought' to direct violence against U.S. service members and government employees.".
The video below was released by the IDF on May 5 and it shows the air strike on the Hamas building used to launch cyber attacks against Israel.